FOR SALE
---
Denise Christensen is looking to sell her Kwip Kamp. 
Here is the info and the pics are attached.
$3800 OBO
1996 Topeka Gold with Marine Canvas cover (2010)
10 Ply Tires with chrome wheels (2007)
New / reinforced pistons (2010)
Always garaged
Contact: Denise Christensen at dkldragon1(at)yahoo.com
(503) 572-3908 mobile
---

FOR SALE

---
1988 GL1500 in excellent condition with many accessories. Needs nothing to ride and enjoy. 114K miles.

$3500. Offers will be considered.
Contact:
Jeff Richards
425-358-0138
---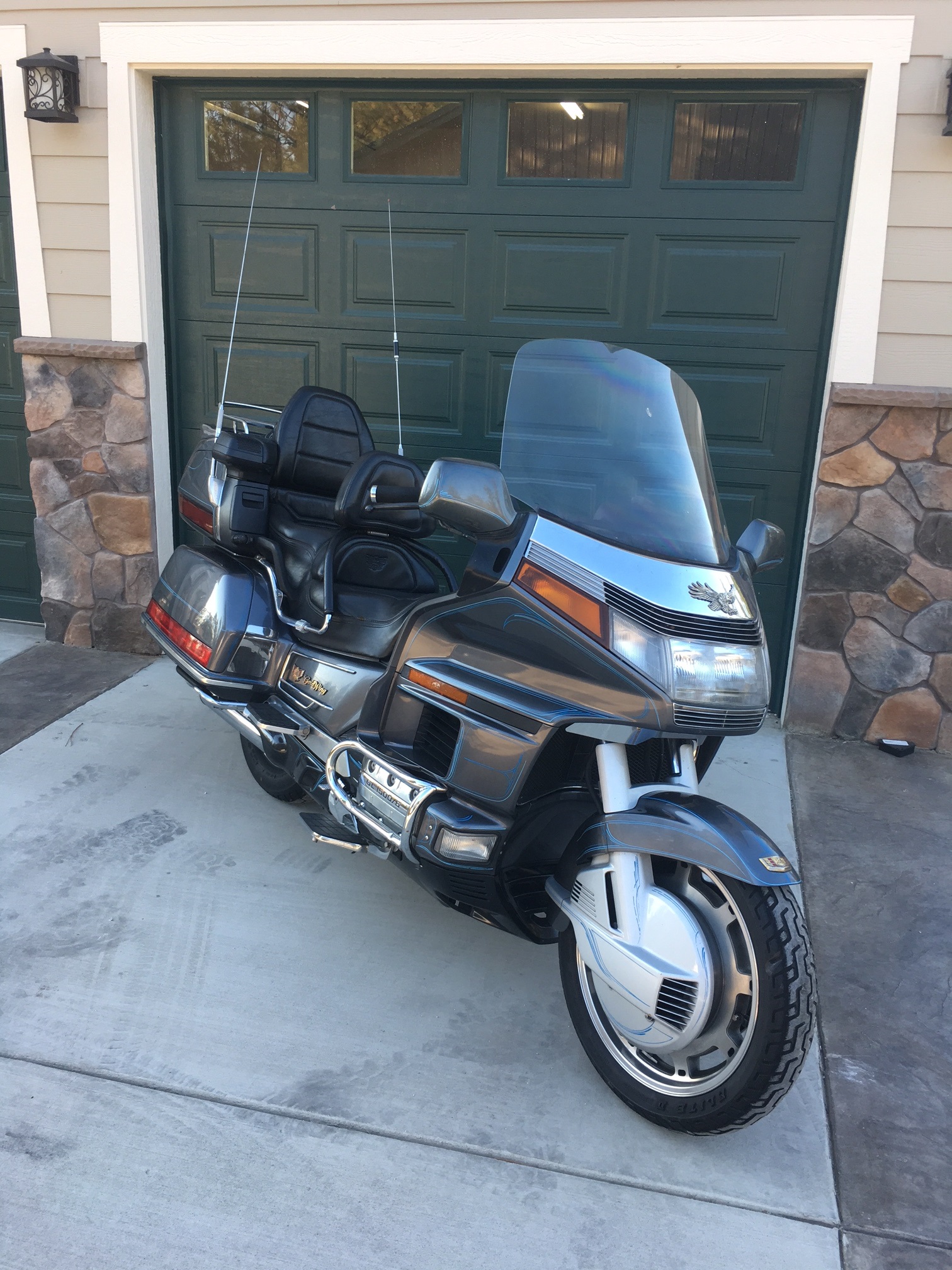 FOR SALE
---
1998 Black 1500 CC F6 Valkyrie
Original owner can no longer enjoy. Beautiful condition
Mileage: 29,884
Custom seat with gel pack AND original stock seat
New complete exhaust system with only 175 miles
Additional windshield
2 helmets with chatter box attached
1 XL helmet and 1 large helmet
So many extras – can't even begin to list
ASKING PRICE: $6,000
Contact Gene Wallace at 206-713-7589
Located in Graham